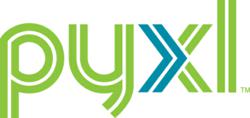 Tempe, Ariz. (PRWEB) December 12, 2011
Pyxl, a digital marketing firm that recently expanded to Tempe, announced today that Free Arts for Abused Children of Arizona, a nonprofit organization that brings the healing powers of the creative arts to abused, neglected and homeless children, has won a $ 50,000 web design and development package.
We are absolutely thrilled to be chosen for the $ 50,000 web package, said Barb DuVal Fenster, Executive Director of Free Arts of Arizona. The creative arts provide a way for these youth to identify their emotions and express them through a positive medium. Thanks to Pyxl, this web package will help spread our message more efficiently and will ultimately assist us in making a difference in more of these childrens lives.
In October, Pyxl announced the charity contest as part of its community outreach efforts in the Phoenix metro area. 14 charities were initially nominated by the community, and Free Arts of Arizona garnered the most votes of the 14,000 votes that were cast over a three-week time period.
Free Arts of Arizona is an extremely deserving nonprofit for these services, said Josh Phillips, president of Pyxl. It was great to see the number people who were engaged with the contest and the 14,000 votes that were received. Giving back has always been a key part of our company, and were excited to do what we can to make a difference in the Phoenix community.
Free Arts of Arizona was awarded the following services from Pyxl:
Website design, including: