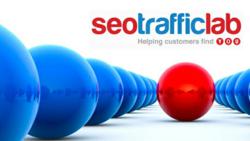 (PRWEB UK) 28 April 2012
SEO Traffic Lab is proud to announce they are in the process of acquiring yet more ecommerce clients and further establishing their SEO Lincolnshire conquest. The Lincolnshire based SEO company have received another rave review from their latest ecommerce client and have yet again produced some remarkable results. The team at SEO Traffic Lab have been working very closely with an Actinic ecommerce client named Petfleas.
Petfleas is a professional supplier of flea prevention items and pet health products. Their offices are based in Cheshire but the business itself functions largely online. When their website launched in 2005, Petfleas were one of the first websites ever to specialise in pet flea products and other general animal health products. Seven years on, one of their most popular and highest-selling products is Frontline for Cats effective flea and tick treatment for felines.
So after a successful start to their business, Petfleas picked the perfect time to source help from SEO Traffic Lab, hoping to achieve higher visitor numbers and increase website traffic. Petfleas managing director Mark Proctor believes this move was a correct and well-judged decision.
SEO Traffic Lab was recommended to us by our website developer because of their expertise in Ecommerce SEO and Actinic in particular. We are in a very competitive industry with one of our main products being Frontline for cats and we are already seeing results from the work being done.
This marks a significant accomplishment for SEO Traffic Lab as they add another ecommerce website to their ever-growing stable of clients. The team are frequently sourcing new clientele and are constantly receiving online enquiries from companies up and down the country. Richard Hill, managing director of SEO Traffic Lab, has positive and optimistic views for the rest of the year.
Richard Hill MD for SEO Traffic Lab We have exciting times ahead and are looking forward to a fantastic 2012 as the core focus of the business becomes more related to ecommerce SEO.
The drive towards ecommerce SEO has been a very successful and fruitful one so far for SEO Traffic Lab. They are adding new clients regularly, hopefully looking to expand on their sales and marketing division in the near future. With this success and these accomplishments, ecommerce SEO may turn out to be the beckoning call of SEO Traffic Lab and most of their future work. The future looks bright for SEO Lincolnshire.
About SEOTrafficLab

Situated in Lincolnshire, SEO Traffic Lab is a company specialised in search engine optimisation and dedicated to raising the profile of business websites. The overall aim of their SEO work is to raise awareness of business websites, increase search engine ranking and target relevant consumers.
SEO Traffic Lab is notoriously known for their SEO projects within the Lincolnshire area, ensuring they are a major market-leader for local SEO campaigns. Ecommerce websites and ecommerce SEO is the latest target area for the company, with a wealth of experience helping to achieve great success.