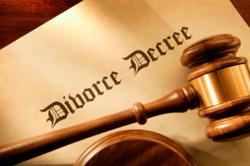 San Diego, California (PRWEB) December 27, 2011
Market Target, a leading provider of San Diego SEO Training, SEO in San Diego and Reputation Management announced today the launch of a new service to remove court documents from the Internet. Market Target is an industry leader in managing and repairing the online reputations of individuals and businesses. Market Target recently launched the new service after a growing number of reputation repair projects required particular attention in this area. This follows on from their recent launch of a service that focuses on removing mug shots from showing up in online searches.
With the huge growth in the reliance on the internet for resourcing information, many individuals are finding that their personal and professional lives are being negatively affected by legal documents and court records that can now easily be found online. From potential employers and business partners, to personal connections, in todays world, almost anyone can search online to find out information about someone else. The San Diego SEO Consulting team at Market Target has launched this service in response to a growing demand for the removal of such harmful, and usually old and irrelevant information.
Market Target President David Wiedmaier explained, We recently worked with a client who rather suddenly began to experience difficulties in cultivating relationships with new business partners an aspect of business development that he had previously not had any problems with. Upon further investigation, Market Target found that some old court documents had been made available online and were showing up in the first page of Googles, Yahoos and Bings results when searching for this clients name.
As with so many of these cases, the court documents in question were about a minor offense from over twenty years ago when he was at college. However, the disproportionately negative effect that they were now having on his business was extremely worrying, said Wiedmaier. The company set to work repairing the individuals online reputation initially by removing what they could from the internet. This was followed by a series of SEO efforts to ensure that when he was searched for online, the positive information would show up first, thus bumping down any traces of these documents to much later pages in the search. Furthermore, Market Target worked closely with their client to build up a positive PR campaign and online presence.
About MarketTarget
Since 2009, MarketTarget has been a leading provider of Search Engine Optimization, Search Engine Marketing and SEO Training Services. As a full service San Diego SEO services firm, MarketTarget also offers full service web marketing, SEO consulting services and custom SEO training options specifically tailored for small businesses. What sets Market Target apart from the competition is a mixture of Results, Communication, Pricing and Service. Our team of SEO Consulting Experts is focused on delivering SEO Services for San Diego, Los Angeles, Phoenix, San Francisco and Las Vegas. To learn more about what Market Target can do for you, please call 877-828-0196, email us marketing(at)markettarget(dot)com or visit our website at http://www.markettarget.com
###
Related SEO Press Releases