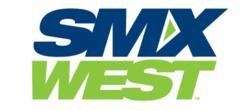 Redding, CT (PRWEB) December 14, 2011
The agenda has been posted for Search Marketing Expo – SMX West, featuring approximately 60 sessions, 12 tracks, networking activities and keynote addresses. The agenda can be viewed at http://searchmarketingexpo.com/west/agenda
Register online at smxwest.com or by phone at (877) 242-5242. Those interested in attending must register by December 17 to qualify for Super Early Bird rates, the lowest available. The SMX West conference program will run from February 28-March 1 at the San Jose Convention Center; the Expo Hall will be open February 28-29, and pre-conference workshops will run Monday, February 27.
The agenda includes advanced, intermediate and beginner-level sessions on paid search advertising, search engine optimization (SEO), search & social media, analytics/conversions, enterprise search marketing, and local and mobile search.
SMX West is programmed by search authorities Danny Sullivan and Chris Sherman, the editors of Search Engine Land, the leading news blog for internet and search engine marketers.
Conference attendees can customize their own program by selecting from nearly 60 sessions including: