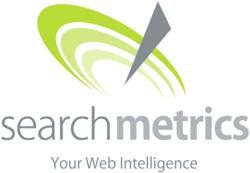 New York, New York (PRWEB) September 28, 2011
Searchmetrics, the world leader in search analytics software, today introduced an affiliate program through Commission Junction (CJ), providing commissions to sites for sales of Searchmetrics Essentials software initiated by their promotional measures. Publishers in the CJ affiliate network in the U.S., as well as in Germany, France, and the UK, will benefit from this program with plans by Searchmetrics to extend this affiliate program to a total of 15 countries in the future.
The Searchmetrics Essentials software is modular in design. The modules SEO+SEM and Social provide a quick, targeted overview of a websites visibility across search engines and leading social networking sites. Thanks to competitive analysis and detailed search options, these modules offer users a decisive edge over competitors. The Social module accesses Searchmetrics social media statistics database, the largest of its kind in the world this allows analyzing domains internationally and spotting the most popular pages in social networks.
As the global market leader in search analytics we want to collaborate with the global leader in affiliate marketing thats why we chose Commission Junction, said Dr. Horst Joepen, CEO of Searchmetrics. The strong Commission Junction network provides us not only with the reach that our product deserves, it also offers publishers a promising revenue opportunity.
The affiliate program is a natural fit for sites including blogs, tech portals and publishers in the fields of SEO, Adsense, Adwords and online marketing.
Searchmetrics decision once again highlights our strong position in the software environment. We look forward to supporting Searchmetrics in establishing successful distribution partnerships, both nationally and internationally, says Tobias Allgeyer, Country Manager, Commission Junction.
The Searchmetrics affiliate program is available now: http://www.searchmetrics.com/en/partner/affiliate-program. Payments begin at $ 50 for sales over $ 99, up to $ 500 for sales over $ 2700.
About Commission Junction:
Commission Junction (http://www.de.cj.com) is the worlds leading provider of affiliate marketing and allows companies long-term affiliate programs as well as short-term lead campaigns. With customized solutions for advertisers and publishers, the network creates successful marketing partnerships with measurable results. Thus Commission Junction stands for internationality, quality and safety as well as personal service.
Commission Junction is a division of ValueClick, one of the worlds largest online marketing services companies. The independent company has several divisions and covers the entire range of performance-based online advertising. Country Manager Tobias Allgeyer manages the business of Commission Junction Germany.
About Searchmetrics
Searchmetrics is the global expert in search analytics software, empowering marketers to increase visibility and market share on the worlds leading search engines. We create value by providing the best quality data on a global scale. Clients and partners worldwide rely on Searchmetrics to maximize return from search investments with actionable insights that help better manage, improve and scale search marketing campaigns.
Searchmetrics robust search marketing tool, Searchmetrics Suite, is supported by a unique server infrastructure that offers monitoring of over 100 search engines in over 30 countries worldwide. Searchmetrics Suite is also home to the Searchmetrics Essentials data modules, SEO+SEM and Social, encompassing the largest, fastest databases for search and social media available.
Headquartered in Berlin, with subsidiaries and offices in New York, London and Paris, the company delivers real web intelligence to a growing international customer base. You can follow Searchmetrics on Twitter @Searchmetrics or on Facebook at http://www.facebook.com/Searchmetrics. For more information, please visit: http://www.searchmetrics.com.
Media contact :

Marina Greenwood

marina(at)activapr(dot)com

415.776.5350
###