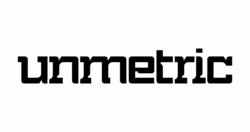 San Francisco, CA (PRWEB) September 29, 2011
Google and Microsoft have some of the most active fan pages on Facebook. While Windows Live Messenger and Xbox lead the pack with over 14 million and 11 million fans respectively, other Facebook properties arent doing too bad, either. Google Chrome has close to 7 million fans and the search engines rack up some good numbers too – Bing has almost 2 million fans and Google (presumably, the search engine) has over 4 million fans.
Besides the number of fans, Unmetric, the Social Media Benchmarking and Competitive Intelligence Company analysed the Facebook numbers behind various Google & Microsoft Facebook fan pages; data was analysed over a 1 month period ending September 28 and the list included popular Facebook pages like those of Windows Messenger, Bing, Xbox, Windows, Microsoft, Google, Google Mobile, Voice & Chrome, and the heart of Googles revenue engine – Google Adsense .
While it was observed that the average page added 120,000 fans to its tribe in the last month, Windows saw the highest growth at Microsofts end – with a 17% increase in fans. At Googles corner, Adsense dominated with an 8% growth rate. Googles fan page sees the most fan activity with over 5,000 posts by fans – in a month. Very interestingly, Xbox, Windows, Google Adsense and Google Voice enjoy the best engagement scores, i.e. these brands had posts that resonated best with their respective communities. Additionally, the Windows and Google Adsense fan pages had the best net positive sentiment amongst all pages.
More data on Google and Microsoft on Facebook and other sectors social media is available on Unmetric, thanks to its growing database of the social media analytics of over a thousand brands across the world. The company observes that most brands are flying blind on social media and that the absence of relative benchmarks so far has proved a detriment to big brands who are used to competitive benchmarking and intelligence on other media.
Unmetric is currently being evaluated by marquee brands from Fortune 100 companies. Unmetrics analytics engine is powered by an interesting mix of intelligent algorithms and a team of human analysts who dissect the content strategies of brands on Facebook. More information is available at http://www.unmetric.com
###