What is YouTube?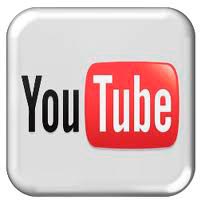 YouTube, founded in February 2005, is a video-sharing website on which users can upload, share, and view videos.
YouTube is not just for uploading silly videos or embarrassing moments, it can also be used as a highly effective business tool. You can use it to show off your expertise, share knowledge, market your products and connect with customers, colleagues and prospects.
You can upload almost anything you want onto YouTube. At the same, you can also watch just about anything on YouTube. There are some great videos on YouTube that are not just interesting and entertaining, but educational at the same time.
Consumer Usage Stats:
Consumers watch over 200 billion online videos per month – that's more than 3 billion hours of video per month
Online video accounts for 50% of all mobile traffic – 75% of U.S. smartphone owners watch online videos on their phones
181 million people watched more than 39 billion online videos in September of 2012
Online videos are shared 1,200% more than links and text combined on Facebook
YouTube is the World's 2nd Largest Search Engine
60 hours of YouTube videos are uploaded every minute
Over 4 billion YouTube videos are viewed everyday
Over 3 billion hours o f video are watched on YouTube each month
Over 70 YouTube videos are shared on Twitter each minute
Three Good Reasons Why Your Business Should Use Video Marketing:
eMarketer predicts that online video advertising will experience 55% growth this year
Videos have proven to increase conversion rates by approximately 20%
More and more businesses across the world are starting to leverage videos for their content marketing initiatives
Video Marketing With YouTube
Video Marketing is the process of using online videos to keep consumers engaged and prepped to purchase from you. This is accomplished by getting more eyes on your business and more traffic to your website through not only an engaging video, but a video that has been properly optimised.
Click the following link to view our Blue Square Management YouTube Channel.
Social Media Platforms
Need Help Marketing Your Business With YouTube?
If you are struggling to market your business with YouTube, call Blue Square Management on 01689 602 248 today to discuss your needs or email us.
Videos To Help You Market Your Business Online
We have a number videos aimed to help small businesses with their online marketing. The videos cover SEO, Social Media Marketing, Website Design, Video Marketing, Reputation Marketing, Mobile Marketing and more; all designed to offer useful hints, tips and advice for small to medium business owners. These can be found on our online marketing videos for small businesses page.
Blue Square Management
9 Grange Rd
Orpington
Kent
BR6 8ED
United Kingdom
Tel: 01689 602 248
Email: [email protected]